First Milestone Hit in Making the Chemical Biology of Cancer Research Center a Reality!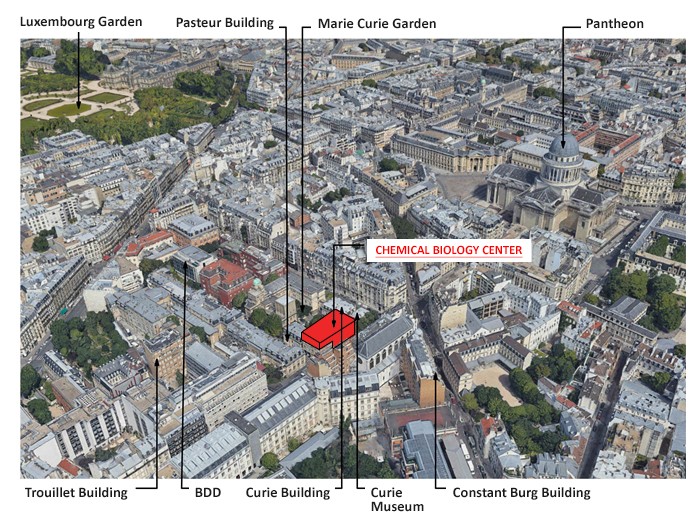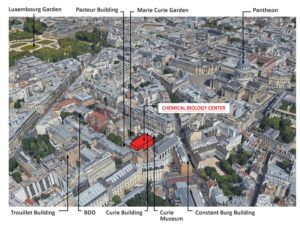 Institut Curie is proud to announce that we have reached the first milestone of the Legacy Initiative: raising $1 million for the construction of the Chemical Biology of Cancer Research Center.
The funds raised are thanks to the generosity of Institut Curie's international donors, especially American donors.
The Chemical Biology of Cancer Research Center will be officially introduced during our annual International Scientific Conference on March 31, 2022. Members of our International Scientific Committee include many experts from around the world, including the U.S.
We are pleased to share that the center will be larger than originally expected, with nine research teams joining the center and we plan to recruit three additional teams in 2024. The Chemical Biology of Cancer Research Center will be housed in a new five-story building on rue d'Ulm, on Institut Curie's campus in the heart of Paris, adjacent to the historical Pasteur building. 
The new Chemical Biology of Cancer Research Center will be home to international researchers bridging the gap between biology and chemistry with one goal: to block the adaptive capacities of cancer cells and to stop them from resisting treatments and metastasizing. 
Why is Chemical Biology Important for the Future of Cancer Research?
Chemical biology is one of the fastest growing areas of cancer research. Combining chemistry and biology, it is the application of chemical techniques to analyze biological systems. This field of research has the potential to uncover the underlying causes of cancer progression and find out how to stop cancers from spreading to different parts of the body, which is the process known as metastasis.
The questions Institut Curie's Chemical Biology of Cancer Research Center teams address are key to finding new pathways to treatments and potential cures.
Recent developments make it possible to study single cancer cells and classify cells within a tumor. We have learned that some sub-groups of resistant cells can in fact change states when targeted by treatment. This is called cell plasticity. By changing state, these cells are able to spread to nearby tissues, starting the metastatic process.
Metastasis causes 90% of cancer deaths. Chemical biology will help us better understand cell plasticity so we can uncover the next treatments to target these resistant cells. Finding the key to block metastatic spread will have a tremendous impact on cancer survival rates and discovering pathways to cures.
About the Marie Curie Legacy Initiative
The Marie Curie Legacy Initiative supports the next phase in Institut Curie's fight against cancer through the creation of the Chemical Biology of Cancer Research Center. It will be the first of its kind in Europe, specializing in addressing fundamental questions in cancer cell plasticity and its link to metastatic spread and cancer treatment.
The Chemical Biology of Cancer Research Center will support research to:
Study cancer cell activity at the biological and chemical level; discover new biological features underlying cancer progression.

Identify and develop small molecules to be used for new treatment aiming to target cancer cell plasticity and block cancer cells from spreading.

Discover new druggable targets, design new therapeutic angles and pathways to cure cancer.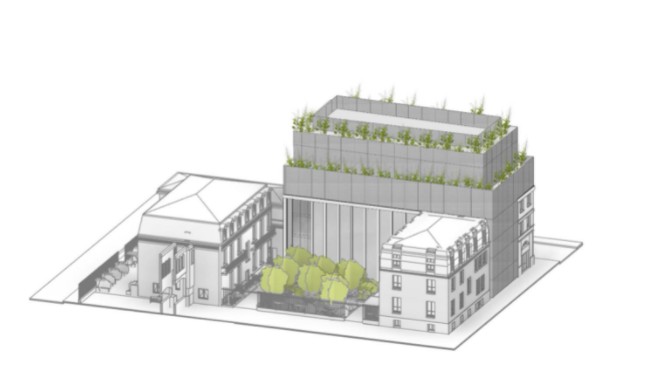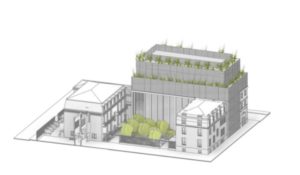 The Marie Curie Legacy Initiative aims to raise $15 million to construct and outfit the Cheimage2mical Biology Research Center and recruit new research teams. Your support is critical to help us reach our goal! Join our campaign in the fight against cancer.
For more information about the campaign and how you can get involved, please contact manager@mariecurie-usa.org.